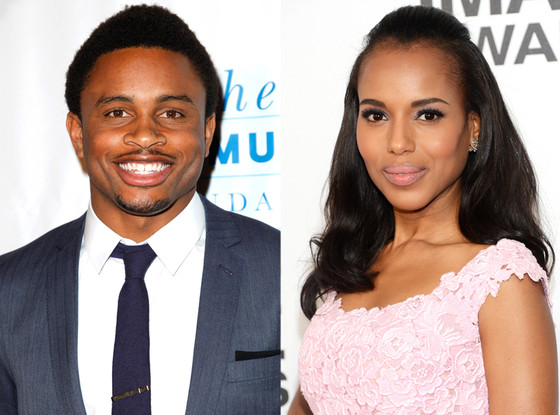 Recent reports indicate that Scandal actress, Kerry Washington has ended her marriage with husband of two years, Nnamdi Asomugha, but the split will be announced officially in 2016.
The couple who had already sold their Hollywood mansion for $2.695 million, are rumored to be living separately after splitting up last year
According to
Celeb Dirty Laundry
, the couple were already facing problems after the former NFLplayer stopped playing in the league, and this was also the same time when they got hitched. Frustrations arose when the 'Scandal' actress was working hard to keep their household afloat, that is she is the only one bringing bread and butter to the table, but she didn't feel like her husband was doing his part. The source also reports that Nnamdi, 34, and Kerry, 38, tried to go on couple's therapy, but that proved to be less of a success.
Kerry and Nnamdi got married back in June 2013, and they have a one-year-old daughter named Isabell
.
.....This isn't good at all. Olivia! Don't you dare divorce out brother Nnamdi, you just have to fix this.